Salt Peanuts : editioned screenprint by Jordan Gray
£

40.00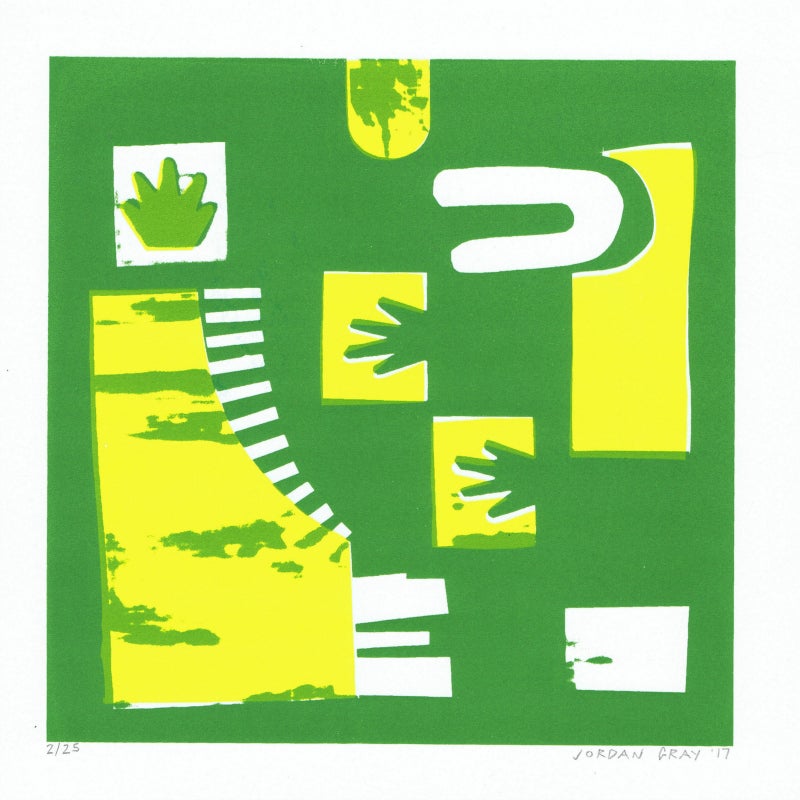 Jordan Gray is a multi-disciplinary artist working mainly in image making, favouring mediums such as collage and printmaking.
Taking inspiration from themes such as medieval manuscripts, African art (in particular early Ethiopian paintings), German Expressionism and Folk Art Jordan tends to be attracted to art that is bold and primitive in style, whilst also enjoying limited yet strong colour schemes.
With an aim of always wanting his work to look like he has had fun making it, the vibrancy of this print was created during a period where he listened to nothing but Jazz music.
Fifteen artists, architects, designers, public artists and printmakers have collaborated to bring together this first Resortfolio collection of 15 hand printed original prints which have been created in a limited edition of 25.
Each print is available individually for £40, or take advantage of the rare chance to own the complete set in a beautiful presentation box.
The prints are all made on John Purcell Paper and are 31 x 31cm